Welcome to Kilmersdon Village Hall
Where We Are Now
We started from a very small beginning and grew steadily. Thanks to the continuing community effort and the many people and organisations who have used the hall. In fact, anything from large organisations to personal events, like birthdays and weddings.
Take a Look Inside
We have produced a few images here showing the empty hall and an occasion when it was decorated for a wedding.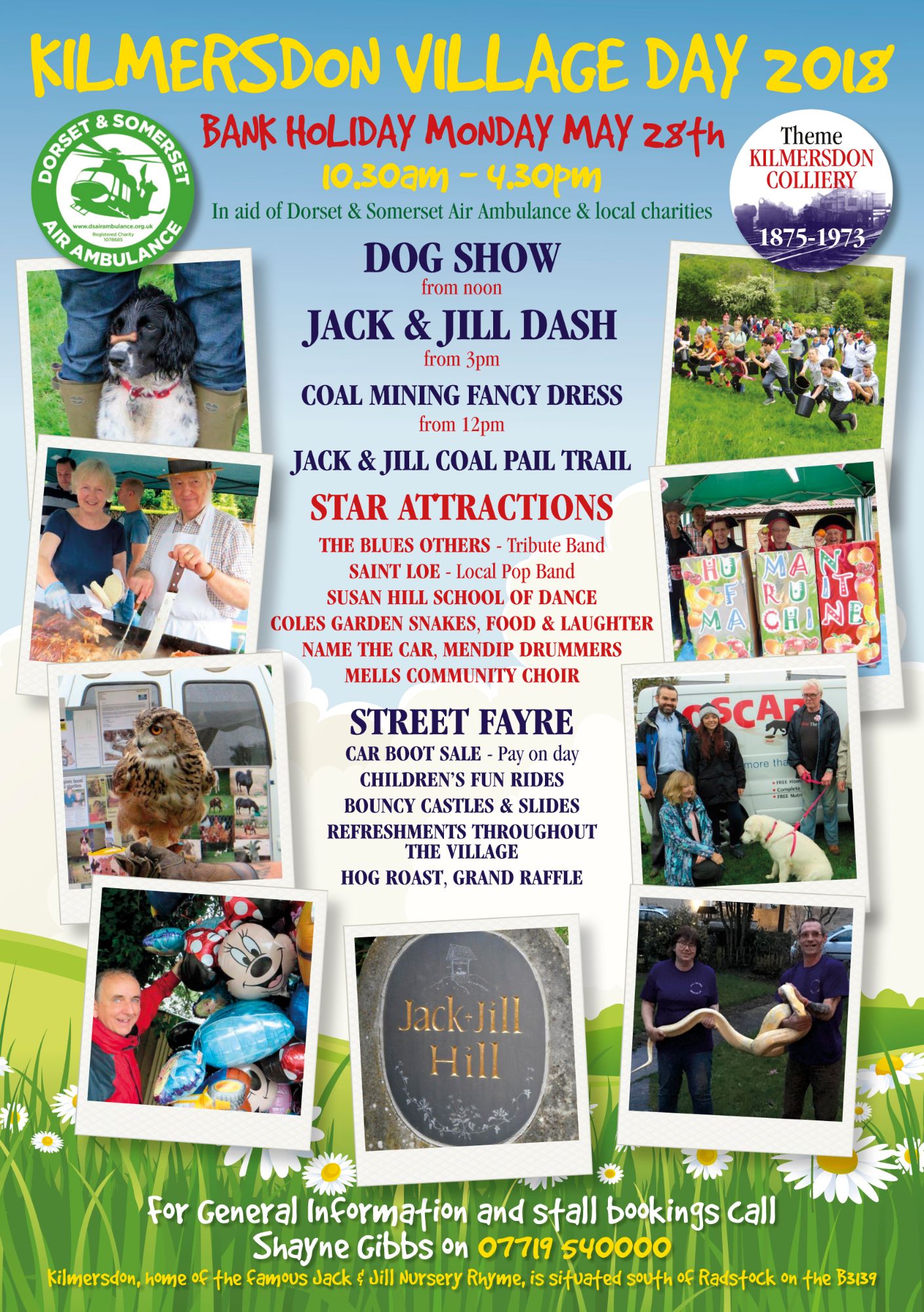 The Hall will be open on Village Day
Kilmersdon Village Day 2018
Kilmersdon Village Day will be held on Bank Holiday Monday May 28th 2018. Its theme will be mining, especially looking at the lifetime of Kilmersdon Colliery from 1875-1973, and hoping that villagers and visitors will enter into the spirit of the occasion by dressing up in costumes depicting the era.